GALAX GeForce RTX 3070 SG (1-Click OC) 8GB GDDR6 Graphic Card 37NSL6MD1GNA
Overview : 
The all-new GALAX Serious Gaming Edition has equipped with 1-Clip Booster, which can be installed at the back plate and it is the precision and quality that win. When the fan is at the back the PCB is in fact much shorter than the cooler and the key is to allow air to flow as easy as they could, therefore GALAX built larger holes that allows air to flow through to fulfil the first requirement.
Apart from that, the advantage of adding a fan on the back plate, the 1-Clip booster fan design sucks the air out instead of blowing the air in, creating a technically-correct push-pull cooling effects. When this additional fan is used, it can achieve better performance as if a GPU running with a normal back plate.
1-Click OC allows you to boost your graphics cards with just one click! Download Xtreme Tuner now!
PC: Download Android: Download iOS: Download
Customize your RGB color with Xtreme Tuner, or synchronize with the rest of your system, by connecting the graphics card to +12V RGB header of your motherboard or other RGB control system, using the included cable.Quick User Guide
GALAX has the brand-new 1-Clip Booster on the new SG series graphics cards. It is an additional fan that would be bundled with the GPU and it is optional for users to install at their discretion. Quick Installation Guide
Learn How We Build Our Rigs
We follow a strong workflow process in which after successful payment you get images of sealed pack components and GST Invoice within 48 Hours. After this your machine is assembled & stress tested for 8 Hours straight. After monitoring temps & performance we get a green chit from our system integrator to pack the product by following complete safety standards. Your Rig is then dispatched. This entire process from payment confirmation to delivery takes 7-10 Days.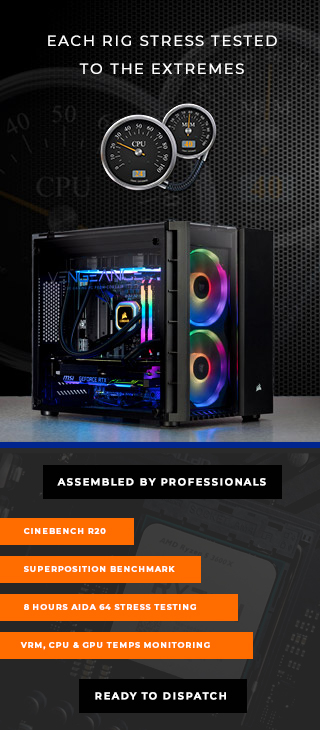 Welcome To Tech Dreams Store
Watch this video we made with Inno3D India featuring our latest Pre-built PC "Asur" which comes with Geforce RTX 3080 Graphics Card. We build every single machine like its our own personal build, keeping in mind thermals, cable management & performance. Your money is in safe hands & we are sure you're going to love this process & the overall experience.
FREE SHIPPING ON PRE-BUILDS
We Ship to more than 19,000 Pin Codes in India, Thanks to our Shipping Partner Shiprocket for the same.
BEST PRICE TO PERFORMANCE
We make sure that our client's get the most out of their hard earned money by the help of our experts.
Got any issues with your new Rig ? We are here to happily assist you with your queries.